MTG ReFa SixPad @ china beauty expo
exhibitor: MTG
tradeshow name : #ChinaBeautyExpo
brands : #ReFa #SixPad
exhibition stand designer : yimu exhibition
exhibition stand contractor: yimu exhibition
Creating unique and engaging custom exhibition stands is what we do best.
We know that you'll want your bespoke exhibition stand to look magnificent,
but YiMu Exhibits can offer you so much more.

#ChinaExpoBuilder YiMu Exhibits design and build the stand for MTG in shanghai China Beauty Expo
+8615221004455 whatsapp contact us if you need booth construction,cbe exhibition stand,china beauty expo in china

TRADE FAIR CONSTRUCTION | TRADE FAIR DESIGN | TRADE FAIR STANDS | BOOTH CONSTRUCTION | EVENTS | BRAND COMMUNICATION
Do you have particularly demanding requirements? With an understanding of brands and marketing, we present your company in the third dimension – in always new environments and within a precisely defined schedule.
We continuously observe the market and inform you about trends and important dates. If you wish, we would be happy to support you with our know-how and our vast years of experience, and will show you how you can successfully attract customers. If required, we can also train your personnel.
One Shines, We shine, All shines
One shines : employees and the company
MTG places the greatest value on the happiness and wellbeing of its employees.
Each and every employee shines brightly with a positive attitude toward achieving their dreams and desires.
And by sharing in each other's joys and sorrows, they build relationships based on trust and work diligently together to be united.
This is what makes the further growth of MTG possible.
We shine : partners and customers
Thanks to this growth and passion on the part of MTG and its employees,
we work with partners to create and deliver pioneering, innovative brands,
and together we better ourselves and grow further.
By continuing to surpass our customers' expectations and bringing them delight and happiness,
we help our customers shine brighter in their own lives.
All shines : industry and society
As a result, we contribute extensively to local communities, industries, and the rest of the world to help all the areas of life we touch shine brighter.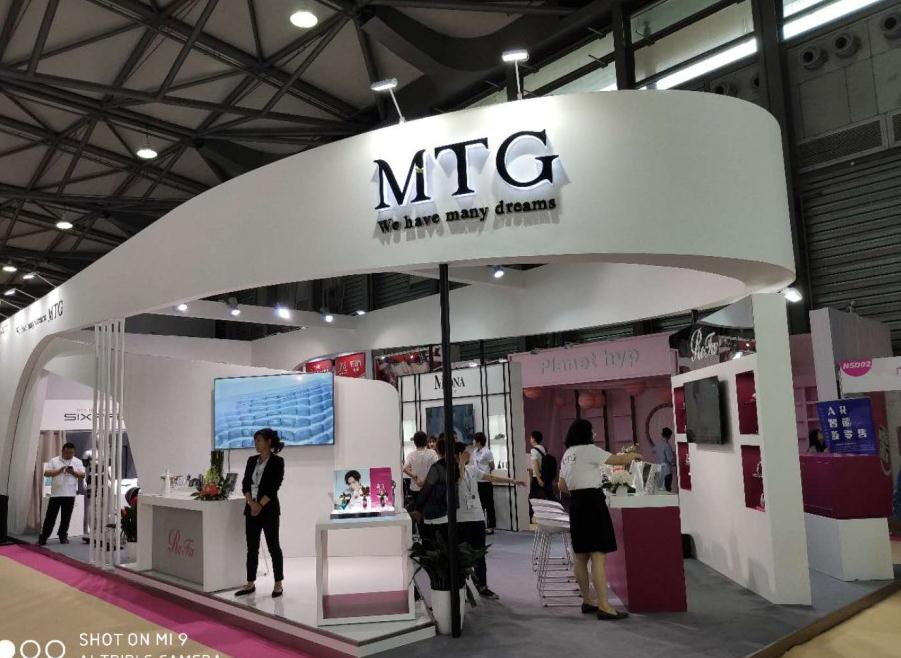 Date:2019-05-21
Tags:Exhibits Stand
Tags:beauty,expo,china,ReFa
Views: