PENER @ AUTO CHINA exhibition booth
BRAND: PENER | CASE: AUTO CHINA 2013 | exhibition stand builder : YIMU EXHIBITS
When there is the presence of hundreds of different brands for virtually each and every product under one roof, the businesses sometimes find it tough to attract attention to the targeted audiences also after offering the best quality at reasonable rates.

In the present era, it is almost impossible to sell anything that dealers are aware for. What is the solution then? Well, the answer is simple - Advertising and marketing, and when it comes to marketing, showcasing your products and services in exhibitions is the best way to increase the visibility which add trust and reliability with the branding. However, you will still need the help of expert like us who will help you exhibit your products and services in exhibitions of China.

Our motive and goal are to guide and consult for the success of your business and this is very crucial. We guide you through each and every minute step right from the rough sketch stand designing to construction of the exhibition stands and till the installation of the booth on site. This is not the end; we also guide you for storage and display of the booth post your show success. Why Exhibition Stand Contractors are most rated exhibition company in china. We are china based exhibition stand builder company and that make us expert by knowing the likes and tastes preferences of the local customers. Our booth designs and styles focus on the attributes of your marketing goals.

Contact us for your trade show stand now PENER,AUTOchina, CHINA exhibition booth whatsapp: +8615221004455
keywords:custom trade show displays and booths,customize your stand ,island exhibits stand,Custom exhibit booth design and fabrication,Modular tradeshow exhibits,custom trade show exhibits
custom trade show displays and booths,customize your stand ,island exhibits stand,Custom exhibit booth design and fabrication,Modular tradeshow exhibits,custom trade show exhibits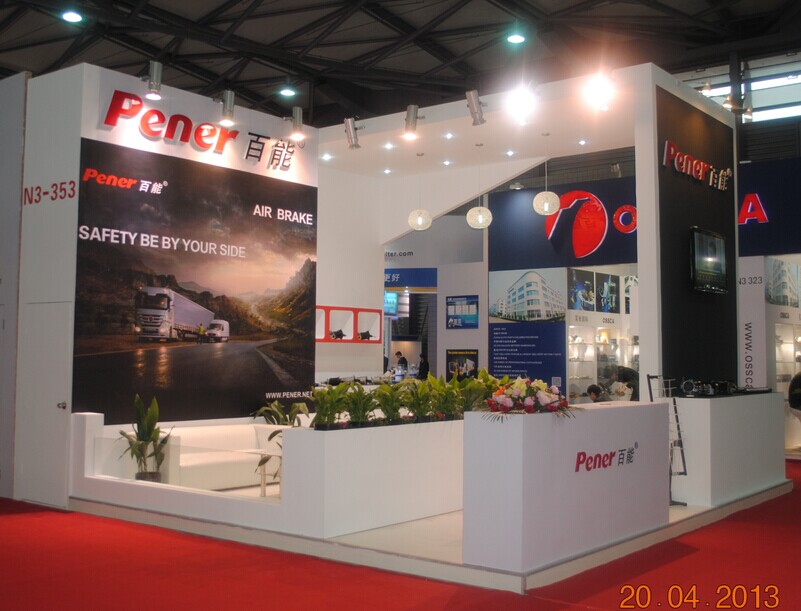 PENER,AUTOchina, CHINA exhibition booth
Date:2015-08-17
Tags:Exhibits Stand
Tags:CHINA exhibition booth
Views: