10 Trade Show Tips for Attendees and Exhibitors
10 Trade Show Tips for Attendees and Exhibitors
Enquiry exhibition stand builder china , Hong Kong please contact info@yimuexhibits.com
Trade shows are excellent opportunities to network, promote your company, and gather quality business leads.
We've compiled 50 pieces of advice that covers it all: how to prep before the show, staying healthy during the trade show, appropriate business practices and etiquette that you should adhere to, social media tips, bringing your trade show experience to a close, and much more.
This thorough guide is helpful for anyone in any industry, whether you're attending your first trade show or you're a seasoned professional looking to brush up on your skills.
Below is a sneak peek at 10 tips featured in our downloadable white paper that will help you make the most of your upcoming trade show. You can download the white paper with all 50 tips at the bottom of this post.
#1: Make plans with industry colleagues
Before the big show, reach out to key people you know who will be attending the trade show. It's important to re-establish your connections with those important, influential individuals within your industry that you may only see every few years.
Extend an invitation to meet up for dinner or catch up over a quick coffee break. By working them into your plans in advance, it shows that you're interested in keeping in touch and building your relationship.
#2: Get some exercise in
It can be tough during trade shows to find time or space to exercise, but it is so important that you make time to do so – exercising regularly will keep you feeling refreshed and recharged throughout the duration of the show.
Consider walking between your hotel to the trade show location, or take an early morning or late night run. If you're unable to leave the trade show floor, try doing some laps around the room or find a quiet corner to do a series of crunches, planks, or whatever other exercises you can find space for.
#3: Booth snacking
During a long day spent at your trade show booth, it can be easy to turn to convenience foods that are simple to carry with you and eat. Rather than giving in to the chips, fast food, and soda, pack nutritional foods in your bag.
Again, fruits and veggies are always a big hit, and they're portable – think apples, bananas, carrot and celery sticks with hummus. Moreover, making a trail mix with dried fruit and nuts can give you the energy boost you need. If you're opting for a quick sandwich, get one that's made with 100 percent whole wheat bread and turkey, with little or no cheese and mayo, and lots of vegetables.
Water is always a good drink of choice, too – make it your goal to drink at least 64 ounces of water per day.
#4: Stay motivated the whole time
When you're on the trade show floor for days on end, it can be tricky to keep a consistent, energetic stamina from the start of day one to the final minute of the last day.
In order to ensure a quality experience for all those you interact with, find incentives, whether internally or with co-workers, that will keep you motivated to represent your company well. If it's exceeding your personal and company goals or holding a contest between booth staff, find a way to keep trade show morale up.
#5: Effective booth layout
Booth layout is one of the many keys to a successful trade show experience: you want to have an appealing and effective booth layout that will draw others in and place them right in front of your products.
Take the minimalist approach and have a simplified design and message focused on showcasing your newest or best-selling products. Too much clutter can be a turn-off to attendees, and can limit your exposure and access to communicating with others. Additionally, make your booth comfortable and inviting by having comfy carpet and quiet places for attendees to relax and talk business at.
#6: Maximize ROI
Trade shows are a big commitment, requiring money, manpower, and additional valuable resources. As always, you want to make sure that you're getting the most bang for your buck.
Maximize your booth's ROI through the use of a strategic plan that spans from before to after the trade show and targets the right prospects who will generate significant leads. Return on investment is simple to calculate, and what you learn from it can have significant impacts on future actions of your company.
#7: Be organized
We cannot stress enough the importance of being organized. The last thing you need is an act (or even worse, multiple acts) of disorganization keeping you from putting your best foot forward at the trade show.
Carry a folder or binder containing any necessary documents (such as your schedule, phone numbers, to-do checklists, marketing materials, and business cards) you may need throughout the trade show. Avoid disorder at the booth as well.
#8: Have a general social media plan
Are you going to tweet from every session you go to? Are you going to post every photo you take to Facebook and Instagram? Are you going to connect via LinkedIn with every person you speak to?
Social media can be time-consuming, and depending on why you're at a specific trade show, it can either enhance or take away from your experience. Be prepared and decide how much time you're going to devote to social before the show.
#9: Networking, networking, networking
One of the main reasons that you're at the trade show is so that you can build your network of professional connections.
Confidently approach people and strike up a conversation about the trade show, their business, or anything really! Ask easy questions to find out more about them and establish a real connection with them. Share about yourself and why you are passionate about your company or industry. Try to find something that the two of you have in common.
#10: Reflect
Hold a meeting (or several) to recap how the trade show went.
Go through the notes that you took during the event (like we suggested earlier), and get honest feedback from all of your company's trade show attendees, as well as those who kept up with the event through different platforms, such as social media.
This is a great way to discuss what things went well and what things didn't. From all of the insight your company gathers, you'll be able to get a picture of what can be changed for future events. Make sure that all of the feedback gets documented so you have it on file, and maybe even give a presentation of what you learned at the trade show to the rest of your team.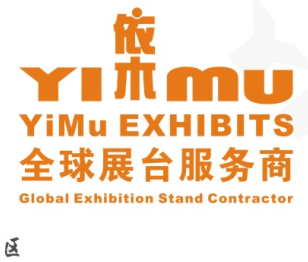 china exhibition standbuilder