Tips for Exhibiting in China for the First Time
Tips for Exhibiting in China for the First Time
Enquiry exhibition stand builder china , Hong Kong please contact info@yimuexhibits.com
Wherever in China you wish to start or grow your business, be it the Yangtze River Delta, the Pearl River Delta, the Bohai Rim, Northeast China or West China, Reed Exhibitions Greater China can highlight your products and services to the local marketplace. That's what we do: deliver new value to your business.
Please use this manual as a supplementary guide to our "Tips For Exhibiting Success". Here we've compiled a broad selection of hints and advice that will be particularly useful for international exhibitors at our Chinese events.
1. Pre-Show
1.1 Travel and Accommodation
1.1.1 Obtaining a Chinese Visa
Non-Chinese participants will need to apply for an entry visa into China.

Once you finalize your arrival and departure dates, submit your application for a Chinese visa.

Processing times vary across regions. In general, we advise exhibitors to submit applications for a Chinese visa at least two months before the start of the event.
1.1.2 Booking a Hotel Room
Prior to every event, the organizers will provide a list of approved hotels (for varying budgets) located near to the exhibition venue. We encourage exhibitors to select one of these official accommodation options for the duration of the exhibition as they are within walking distance of the show venue, so there is no chance of being caught up in the morning or evening rush hour.
1.2 Logistics Support
1.2.1 Finding a Freight Forwarder
To avoid having key exhibits stuck in shipments and customs during the show, choose a highly rated freight forwarder. It is probably the most important decision you make, after the one to participate. When choosing a freight forwarder, consider three questions:
Is this company the officially appointed freight forwarder of the show?

Does it specialize in transporting trade show goods?

Does it have an office in China or in the city in which the show will be held?
Notes:
1. Using the official freight forwarder cuts out much of the hassle and saves you time.
2. Be aware of the move-in time noted in the Exhibitor Manual and make a timetable and shipment list to plan all your logistics. If you do not use the official freight forwarder to import your exhibits into China, make your carrier aware of the move-in time and contact the official freight forwarder in advance to let them know of the alternative arrangements. We recommend engaging a freight forwarder least four months prior to the show.
The Table below illustrates a show to the logistic processes to perform for a show to be held in Shanghai in July.
3. Do not hold up an entire shipment for a last-minute item. This may drive up your costs.
4. Rather send small items to your hotel than to the exposition site, to avoid small package charges.
1.2.2 Freight Forwarding Checklist
The following points are applicable when you choose to forward your equipment to China using the official freight forwarder recommended by Reed Exhibitions:
Follow the Shipping Information Instructions & Tariffs provided by the Official Freight Forwarder.

Exhibitors must arrange their own comprehensive round-trip insurance cover for transit to the exhibition city.

Exhibits that can be hand-carried by one person may be delivered to / removed from the exhibition halls by exhibitors themselves. Anything that requires mechanical transportation within the hall can only be moved by the Official Freight Forwarder

It is essential that exhibitors make the Official Freight Forwarder aware of accurate weight and dimensions for heavy exhibits. Floor loading varies within different parts of the hall.
1.2.3 China Customs Regulation on Exhibits
China Customs treats all imported exhibits as temporary import and export goods. The exhibitor shall therefore accept the supervision of the Chinese customs and carry out specified procedures. Exhibits under the supervision of China Customs include:
Goods and articles displayed or demonstrated in the exhibition hall;

Goods and articles required for demo machines and apparatuses.

Construction and decoration materials used by the exhibitor to setup a temporary stand.

Films, slides, videotapes, tapes, specifications and advertisements used by exhibitors for demonstrations and publicity activities.
All promotional materials and technical data to be used or demonstrated, including films, slides, tapes, video tapes, CD-ROMs, pictures, descriptions and advertisements, should be submitted to the Customs office in the show city for pre-approval. Without Customs' permission, the aforesaid items shall not be used or distributed. All print materials and audio-visual products harmful to the politics, economy, culture and morality of the People's Republic of China, and those infringing on IPR, cannot be used or demonstrated. In contravention of this stipulation, they will either be confiscated or forcibly modified prior to any kinds of utilization.
2. At the Show
2.1 Business Etiquette in China
Getting to know someone face-to-face is a key the Chinese use to determine if they want to work with you. Below are a few tips to help you make a strong and positive impression to potential Chinese partners and customers.
2.1.2 Business Meetings
These start promptly, so arrive early for the standard formal introductions. It is usual to be introduced to the most senior person at the meeting first, followed by the others, in descending order of seniority.
2.1.3 Greetings
A handshake is the standard way of greeting. Note that the Chinese respect their elders, so an extra show of courtesy in the presence of an older person reflects well. It never hurts to know even a little Mandarin in advance. Simple phrases such as Ni hao (hello) and xiexie (pronounced 'shee-eh shee-eh' - thank you) can go a long way towards making a positive impression. Note that surnames are placed first, e.g. Mr. Zhang Li should therefore be addressed as 'Mr. Zhang'.
2.1.4 Business Cards
These are essential in China. As mentioned earlier, have these cards translated into Chinese on the reverse side. Present your card with both hands with the Chinese side face up. It's a sign of respect to spend a few moments examining the business cards you receive. Don't put the card into your pocket, or write on it.
2.1.5 Dining with the Chinese
Never begin eating or drinking until your host does. It is considered good manners to try all the dishes offered to you, although you can discreetly leave anything you don't like at the edge of your plate. Always set chopsticks down horizontally, never vertically, in a bowl. Dinner speeches and frequent toasts are standard, with locally produced wines or 'baijiu' spirit the usual drinks for toasts. It is customary for both sides to make toasts during the meal.
2.1.6 Gift Giving
The Chinese generally like to give small, inexpensive gifts. It's therefore a good idea to bring similar presents with a theme from your country. You can even wrap these up in colors such as red, yellow or gold, which are regarded as lucky in China. It is not customary for your hosts to open the gifts in front of you, unless you encourage them to do so.
Note: China is governed by very strict anti-corruption laws. To avoid misinterpretation of your intentions when giving a gift, ensure that your gits are small and that their presentation cannot in any way be related to the specific conclusion of a business deal.
2.1.7 Negotiations
Chinese negotiators know that foreigners will be reluctant to travel home empty-handed. Be prepared for the possibility of extended discussions. Ensure that your interpretations of any business deal are consistent with theirs and that everyone understands their duties and obligations. In the case of delays or frustrations, remain patient and polite. The Chinese don't like to 'lose face' so loss of temper will only set you back.
2.1.8 Non-Verbal Communication
If you are beckoning to someone, motion towards you using your hand and palm pointed downwards – never palm up. Furthermore, don't use your index finger or point when speaking.
2.2 IPR in China
2.2.1 Who You Can Contact
Since 2007, representatives of Schmitt & Orlov Intellectual Property can be found at Reed Exhibitions events to advise on IPR property matters. Ask a Reed representative at the show where the Schmitt & Orlov Intellectual Property booth is located if you have any queries during the show.
Prior to, or after, the exhibition, you can also contact S&F by email or telephone:
Schmitt & Orlov Intellectual Property (Beijing Office)
Edouard Schmitt zurH?he
Email: edouard@shcmitt-orlov.asia
Tel: +86 10 8446 4788
Fax: +86 10 8446 4968
Schmitt & Orlov Intellectual Property (Shanghai Office)
Chris Li
Email: chris@shcmitt-orlov.asia
Tel: +86 18621813050
2.3 IPR Protection Measures Taken by Reed Exhibitions
Reed is committed to providing you with information to protect your innovations. Based on China's "Measures Regarding Intellectual Property Rights Protection at Exhibitions and Trade Fairs", we take the following measures at all shows:
Disseminate the Practical Guide to IPR Protection to all exhibitors so they are informed on IPR matters and know how to file an infringement complaint.

Display IPR notices in the show venue to actively inform all exhibitors and visitors on IPR matters. Steps to handling IP infringement disputes are clearly stated on these posters. IPR notices are printed in English and Chinese.

Set up on-site IPR offices for the duration of the show to ensure that complaints are addressed quickly
Follow this link, or contact the IPR office on-site, for in-depth information on the steps to follow and documentation to submit when lodging an IPR breach complaint.
Reed Exhibitions China is pleased to announce that Reed Exhibitions China and Schmitt & Orlov Intellectual Property have agreed to cooperate to provide advice to our clients on the topic of IPR. Should you require any advice please contact Schmitt & Orlov Intellectual Property. Please refer to Reed Exhibitions and the event that you are participating in and your first consultation will be free of charge. If you are a client of Reed Exhibitions exhibiting in one of our events in China then you will also enjoy a 15% discount on any further advice you may receive from Schmitt & Orlov Intellectual Property. This is a free service provided by Reed Exhibitions to assist our clients in dealing with IPR issues. Reed Exhibitions will NOT assume any legal responsibility or otherwise for the advice provided by Schmitt & Orlov Intellectual Property.
Schmitt & Orlov Intellectual Property Beijing Office
Mr. Edouard Schmitt zur Höhe
Email: edouard@schmitt-orlov.asia
Telephone: +86 (0)10 8446 4788
Fax: +86 (0)10 8446 4968
Schmitt & Orlov Intellectual Property Shanghai Office
Ms. Chris Li
Email: chris@schmitt-orlov.asia
Telephone: +86 18621813050
3. After The Show
3.1 Steps to Effective Follow–Up
If sales leads are to be followed up efficiently and converted successfully you need to take the following four steps:
Prioritize leads according to urgency

Follow up leads immediately

Pursue leads on an ongoing basis

Track leads to provide a measure of ROI
3.2 The Final Analysis
When you've had the time to analyze results, and allow for sales follow–up, you should prepare a final exhibition report or audit.
This should document:
What was achieved, against set objectives

Detailed breakdown of costs
It should draw conclusions and make recommendations on:
Viability of set objectives

Choice of event

Choice of exhibits

Proficiency of planning and budgeting procedures

Effectiveness of stand brief and resulting design/layout

Proficiency of stand designer/contractor

Effectiveness of show–linked promotions

Performance of stand personnel, as a group and individually

Efficiency and follow-up of leads
It should contain samples of any promotions undertaken in connection with the event (direct mail, email, advertisement, etc.) and photographs of the stand. This will help you to raise standards for next year.
Thank You!
We appreciate you taking the time to read our brochure. We've tried very hard to make it concise and relevant. Our hope is that this detail will help you to get the very most out of your exhibition investment.
Please email lisa.moi@reedexpo.com.cn if you require additional copies of the brochure.
We wish you every success at your next Reed event and look forward to working with you!
The Reed Exhibitions Team
About Reed Exhibitions – The World's Leading Event Organizer
With a unique network of offices and international sales promoters, Reed Exhibitions' market reach is extensive: in 2012 seven million participants attended our events.
Reed has a growing portfolio of 500 events in 42 countries, including trade and consumer exhibitions, conferences and meetings, ranging across 44 industry sectors – from aerospace and aviation to beauty and cosmetics to sports and recreation.
Reed Exhibitions delivers contacts, content and communities with the power to transform your business.
Don't Miss Out!
Book your stand now for Reed's leading exhibitions in China's most dynamic industries:
Electronics Manufacturing & Assembly

Machine Tools, Metalworking & Industrial Materials

Converting

Life Sciences & Pharmaceutical, Healthcare, Beauty & Cosmetics

Gifts & Homeware

Auto Aftermarket

Lifestyle

Gaming

Building & Construction

Property& Travel

Marine, Energy, Oil & Gas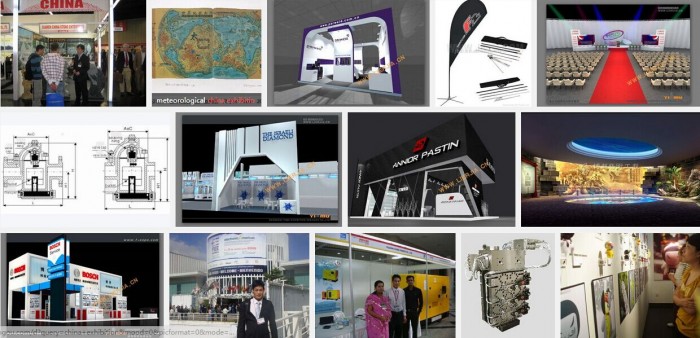 china exhibition booth builder