SIEMENS Creative corporate events
YiMu Exhibit, based in Shanghai, offers quality professional corporate event planning and event management together with many related hospitality and transportation services.
Creative corporate events are our main focus. We understand corporate cultures and business events but we like to bring innovation and cutting edge ideas to the table.
Since 2003 we have grown to serve major international corporations and governments, planning and managing their events across China and Asia.
We handle events ranging from few high level executives to hundreds of participants.
Our team is made of local and foreign professionals with a combined experience of over 30 years in the business. We speak Chinese, English, Japaness and Shanghai dialect (and yes, it does matter).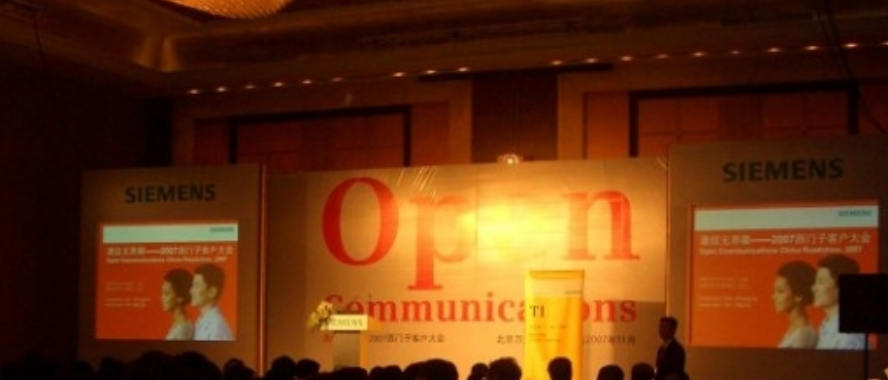 Creative corporate events
Date:2015-08-28
Tags:Events
Tags:SIEMENS, Creative corporate ev
Views: