CIPPE exhibition stand builder
CIPPE exhibition stand builder
CIPPE 2020
Venue :China International Petroleum & Petrochemical Technology and Equipment Exhibition
BEIJING ehxibition stand contractor Email 331205481@QQ.COM
participate beijing tradeshow? how to design a booth for exhibition? need tradeshow Stands in beijing,exhibition stand in beijing,,参加北京展览会?需要北京展台搭建,我们提供北京展台搭建,北京会展台设计搭建 微信 +8615221004455 北京展台搭建
For over 19 years, we have been specializing in the design and implementation of non-standard exhibition stand structures. We create them for trade fairs in China and abroad, including the largest and most prestigious exhibition halls in the world. During this period, we have completed over 6000 projects. Our services cover all stages of stand construction – from design, through production to logistics, assembly and disassembly.
We regularly build stands all over china. Trying to live up to our clients' needs, we systematically expand our activity to new regions of the world, as evidenced by our stand construction in countries such as USA, Russia, Europe and South Africa.
We work with large enterprises, as well as small companies, institutions and organizations. Participation in fairs is an important part of our clients' promotional and marketing activities – therefore, we provide them with comprehensive services. We also support promotional activities outside the exhibition season by offering printing and advertising services.
We create unique projects tailored to the needs and the capabilities of our clients. We approach each project individually and each stands we design are consistent with their visual identity and adopted marketing and promotional strategy.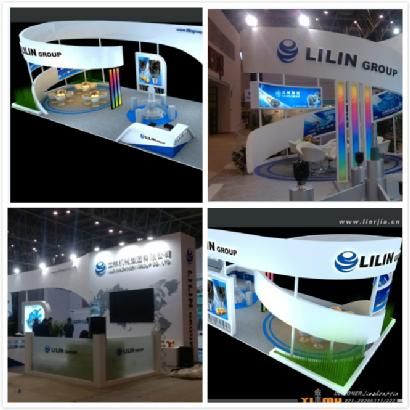 CIPPE exhibition stand builder
Date:2021-04-17
Tags:Exhibits Stand
Tags:CIPPE, exhibition stand builde
Views: