ANUFOOD BEIJING exhibition stand design and build
ANUFOOD BEIJING, exhibition stand design and build
Exhibition Stand Design And Build I Expo Exhibition Stands expoexhibitionstands exhibition-stand-desi...
After you finalizing your exhibition stand design and build, we assign you a local project manager who becomes your single point of contact
Kazakistan pavilion exhibition stand in anufood china
Kazakistan at anufood china beijing
Client
Kazakistan
Event
Kazakistan at anufood china beijing
Our Role
• Event Design and Production
• Exhibition Booth Design
• Exhibition Booth Production
• Exhibition Stand Construction
• Audio, Video and Lighting
• Exhibition Furniture Retal
• Exhibition Installation and Dismantle
• Audiovisual - Staging
• LED Displays
• Multi-Story Exhibits
• Exhibition Stand Photography
• Hostesses
• Catering
• On-site Management
Contact us for more information
Kazakistan pavilion exhibition stand in anufood china
We have our own trucks, so we usually transport stand construction elements and equipment, both in the area of Poland and Europe.
In case of larger projects, we use external forwarding services, often sea freight and international land forwarding. We have experience in transporting structures and elements for our stands, for example to USA, Europe, South Africa or the farthest corners of China. We take into account all legal restrictions and customs regulations.
South China's F&B Industry Got Much Needed Cheer with the Successful Holding of ANUFOOD China on 21-23 April, 2021
The exhibition has warmly received 460 exhibitors from 34 countries & regions and more than 19,773 trade visitors during the three day period.
ANUFOOD China is set to return on
April 20-22, 2022
with a greater scale, more international & domestic exhibitors and more premium products.
Kazakhstan, also spelled Kazakstan, officially Republic of Kazakhstan, Kazakh Qazaqstan Respublikasï, country of Central Asia. It is bounded on the northwest and north by Russia, on the east by China, and on the south by Kyrgyzstan, Uzbekistan, the Aral Sea, and Turkmenistan; the Caspian Sea bounds Kazakhstan to the southwest. Kazakhstan is the largest country in Central Asia and the ninth largest in the world. Between its most distant points, Kazakhstan measures about 1,820 miles (2,930 kilometres) east to west and 960 miles north to south. While Kazakhstan was not considered by authorities in the former Soviet Union to be a part of Central Asia, it does have physical and cultural geographic characteristics similar to those of the other Central Asian countries. The capital is Nur-Sultan (formerly Astana, Aqmola, and Tselinograd), in the north-central part of the country. Kazakhstan, formerly a constituent (union) republic of the U.S.S.R., declared independence on December 16, 1991.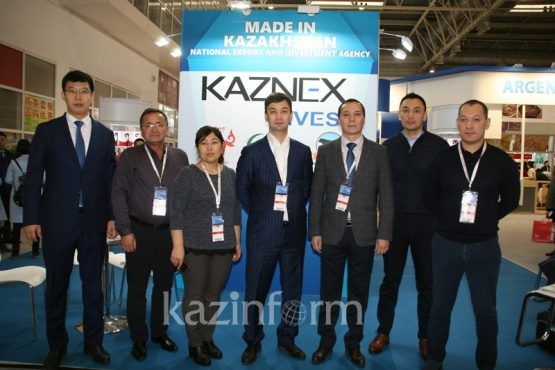 Exhibition Stand Design And Build
Date:2020-08-08
Tags:Country Pavilion
Tags:exhibition stand design and bu
Views: