China International Machine Tool Show (CIMT)
exhibition city: beijing
exhibitor name: DFG
exhibition stand designer: yimu exhibition
exhibition stand builder: yimu exhibition
tradeshow name : China International Machine Tool Show (CIMT)
About us
We are an exhibition contractor that has steadily grown over the last 18 years to become a leading exhibition builder in the China.
As a leading exhibition stand builder in the China, we will work tirelessly to create a bespoke stand that will surpass all others.
We provide a one-stop-shop for all your exhibition requirements and provide services in the China and overseas. Our products include custom exhibition stands, modular displays, linked pop up stands and fabric displays.
TRADE FAIR CONSTRUCTION | TRADE FAIR DESIGN | TRADE FAIR STANDS | BOOTH CONSTRUCTION | EVENTS | BRAND COMMUNICATION
Do you have particularly demanding requirements? With an understanding of brands and marketing, we present your company in the third dimension – in always new environments and within a precisely defined schedule.
We continuously observe the market and inform you about trends and important dates. If you wish, we would be happy to support you with our know-how and our vast years of experience, and will show you how you can successfully attract customers. If required, we can also train your personnel.


Since founding in 1989, China International Machine Tool Show held in every odd year has been successfully held 16 sessions so far. CIMT is the most prestigious, largest scale and most influential professional machine tool exhibition in China, regarded by the global machine tool industry as with the same popularity of EMO of Europe, IMTS of US and JIMTOF of Japan. CIMT is one of the four famous international machine tool exhibitions, which could not be missed. Along with the continuous lift of international standing and influence, CIMT has become an important place for exchange and trade of advanced global manufacturing technology, and a display platform for the latest achievement of modern equipment manufacturing technology, and vane & barometer of machinery manufacturing technology progress and machine tool industry development in China. CIMT converges the most advanced and applicable machine tool & tool products. For domestic purchasers and users, CIMT is an international investigation without going abroad.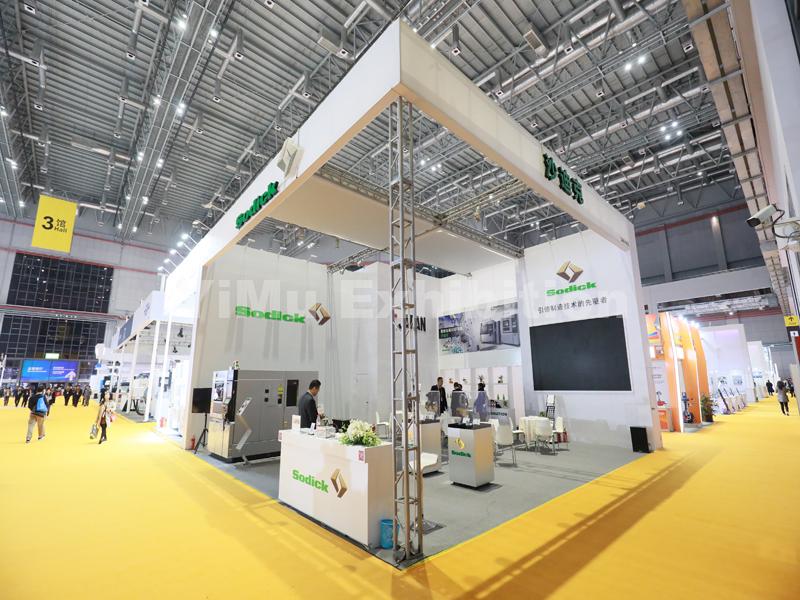 China International Machine Tool Show (CIMT)
China International Machine Tool Show (CIMT)
Date:2019-04-29
Tags:Exhibits Stand
Tags:CIMT,Show,Tool,International
Views: