Overhead hanging banners & ceiling sign displays
Overhead hanging banners & ceiling sign displays
details and material of hanging banner
Overhead hanging banners & ceiling sign displays grab attention on the trade show and exhibit floor. Signs suspended above a trade show booth make for a stunning brand display. Quality tension fabric graphics are available in exciting shapes and sizes to meet any trade show booth requirements. Stretch fabric graphics slip over lightweight aluminum tube framing for easy wrinkle resistant assembly.
with all type hanging banners we supply
Circle Hanging Banners
Tapered Circle Hanging Banners
Triangle Hanging Banners
Square Hanging Banners
Rectangle Hanging Banners
Tapered Square Hanging Banners
Tapered Triangle Hanging Banners
Football Shape Hanging Banners
Wave Shape Hanging Banners
Full Custom Hanging Banners
Fabric Banners
Premium Fabric Banners (10oz Blockout)
YiMu Exhibition Services Co.,Ltd. since 2003
It is a global, full-service provider for exhibitions+ events+conference+mices .
from concept / design to productions / installation
One stop services for events organization / exhibitors / designer companies from oversea.
Your reliable exhibition stand contractor in china, asia and global.
from exhibition stand design to exhibition stand production to exhibition stand construction onsite .
Parts of YiMu Exhibition Clients:
ReckittBenckiser | Siemens | KSB | Standard Bank | Sodick | Favorita | BanaBay | BEMIS | Breton | Lonza | Steelite | Dilmah | Spirax Sarco | Black Diamond Equipment | Orient International | Chemist Warehouse |
Korea Pavilion | Chile Pavilion | India Pavilion | Morocco Pavilion | Portugal Pavilion | Latvia Pavilion | Argentina Pavilion | USA Pavilion | NYC Pavilion | YEMEN Pavilion | Kazakhstan Pavilion
Certificates and Association
YiMu Exhibition is certified to SGS
YiMu Exhibition is certified to ISO 9001:2008
YiMu Exhibition is certified to ISO 14001:2004
YiMu Exhibition is member of SHANGHAI ADVERTISING ASSOCIATION
YiMu Exhibition is member of China Exhibition Association
YiMu Exhibition is certified to ENTERPRISE CREDIT EVALUATION A
YiMu Exhibition is Council Members of Shanghai Convention & Exhibition Industries Association
YiMu Exhibition is certified to has been audited onsite by Bureau Veritas, professional inspection & verification YiMu Exhibition is a member of IFES - (International Federation of Exhibition and Event Services)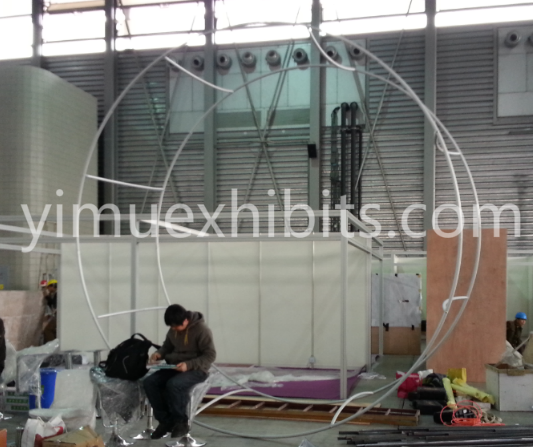 Date:2017-07-24
Tags:hanging banner
Tags:Overhead,hanging,banners,amp
Views: